---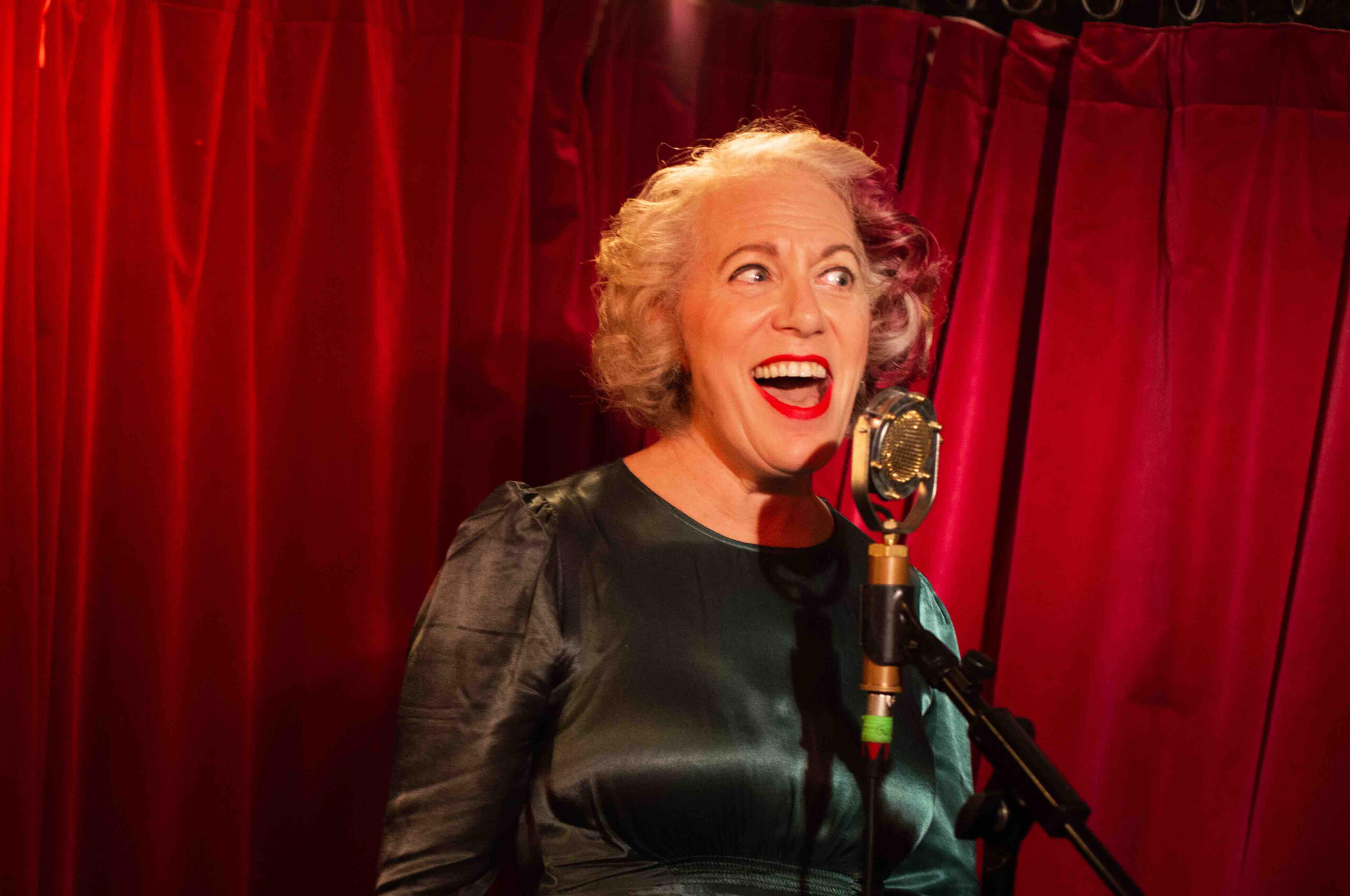 Suzanne Noble
---
Jazz & Blues Vocalist
I grew up listening to the music of Billie Holiday, Sarah Vaughn and Ella Fitzgerald. While at University in the States, I was lucky to hear blues musicians such as John Lee Hooker and Howlin' Wolf. Now I perform shows where I integrate my love of jazz and blues with the stories behind the songs and as a jazz vocalist for hire, playing with various talented musicians.
Hear me sing!
Returning to performing in my fifties has been a revelation. I love every minute of it and rediscovering the jazz songs from my youth and the bawdy blues from the likes of Bessie Smith and Lil Johnson, amongst others. That's the thing about getting older. It's about acceptance and celebrating that transition. I won't lie. It's been hard getting used to not being able to sing like I used to, but hey – I can still make a room go quiet. And I have a new voice. That is something to relish.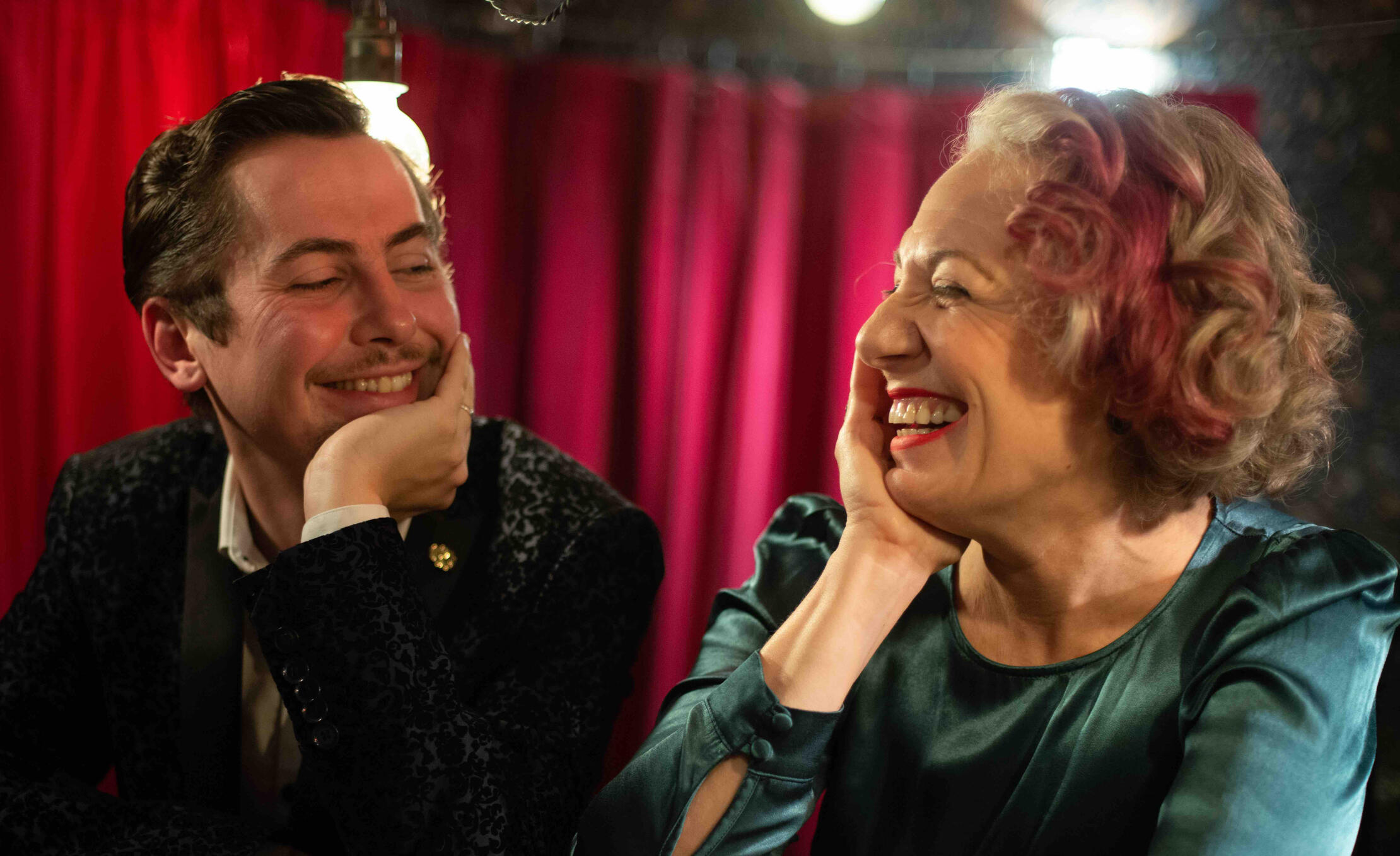 HIRE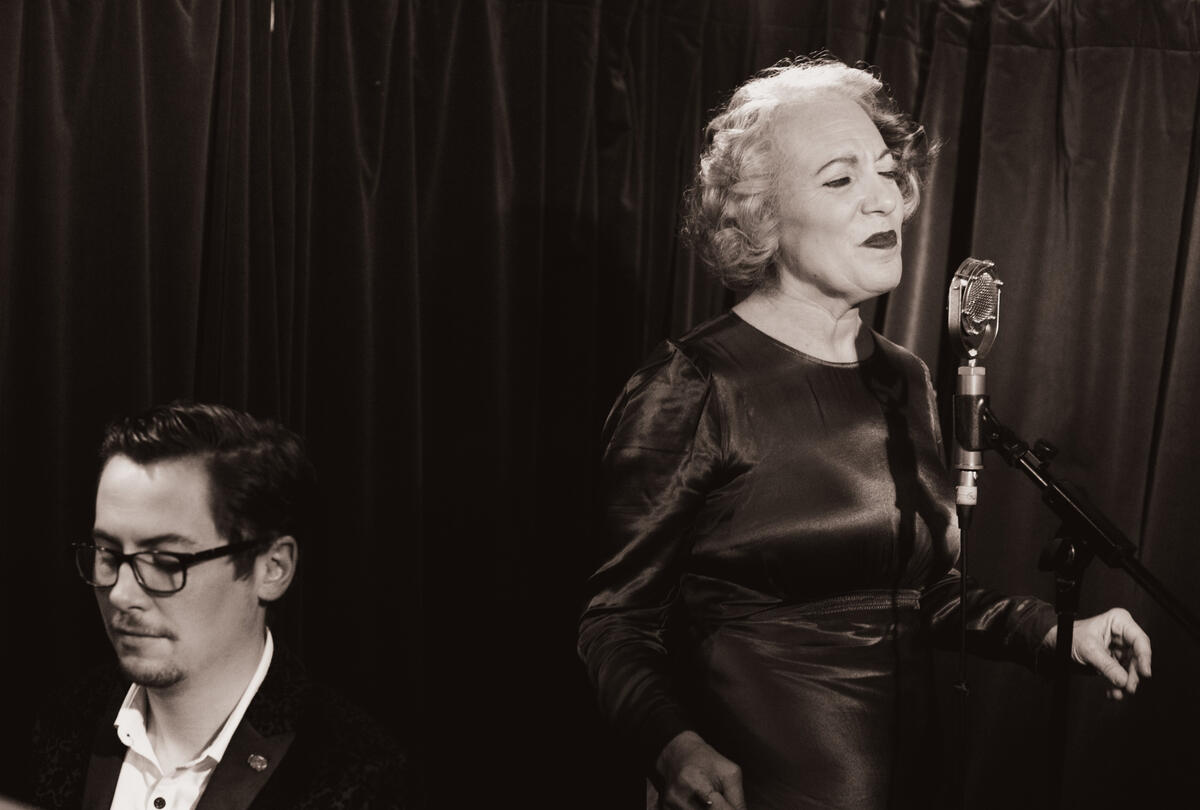 HEN PARTIES
Let us spice up your special day with a selection of witty & sexy songs! Our broad musical selection will make this a night you'll never forget!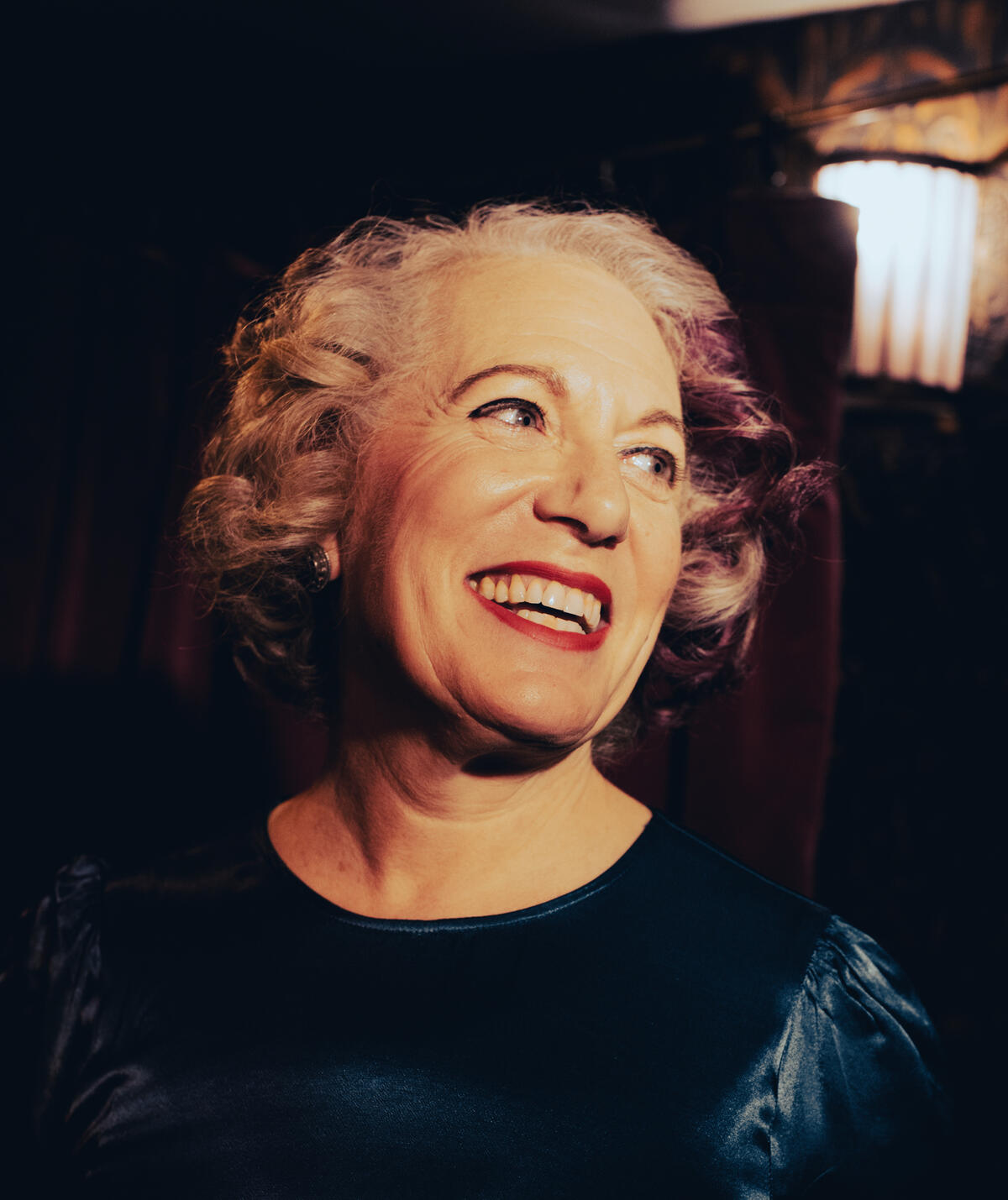 PUBS & CLUBS
Introduce your customers to the best of sexy blues songs, jazz from the American Songbook or a mix of the two! Always seeking residencies.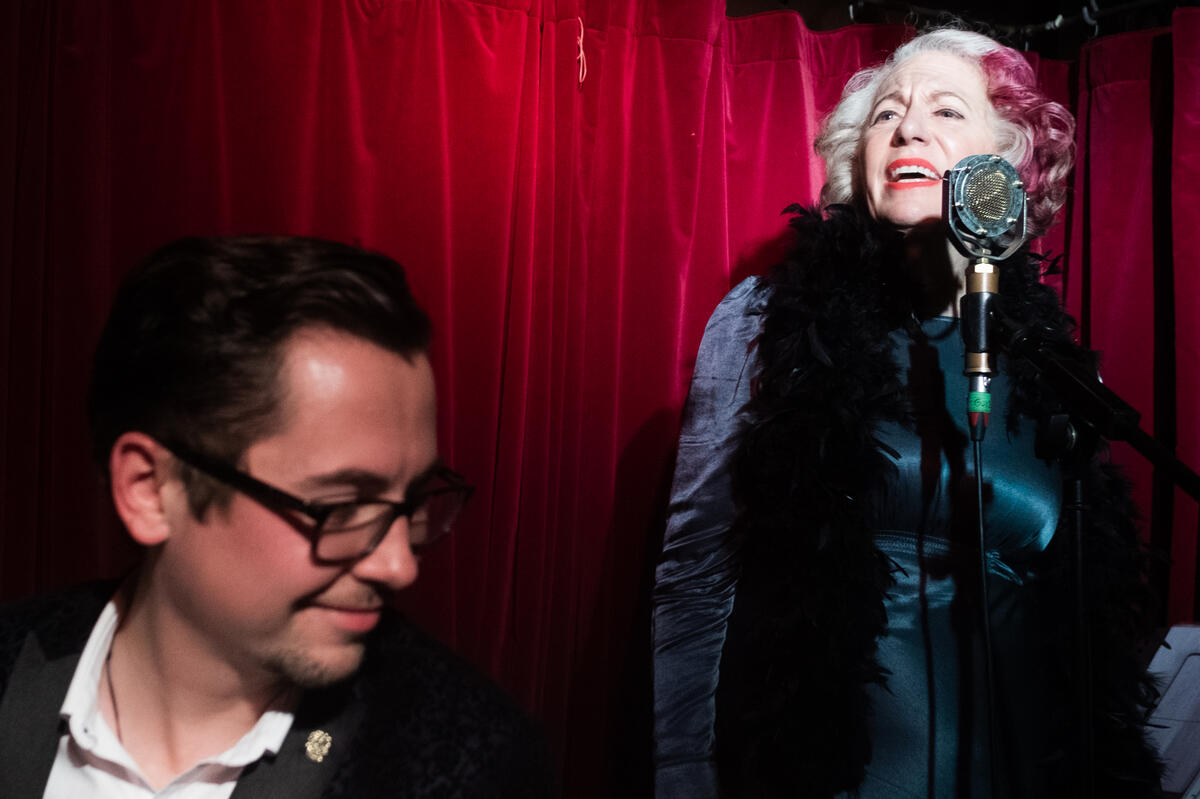 PRIVATE PARTIES
I can arrange duos, trios or bands for any type of event. I have an address book full of talented musicians on hand to support your event.
SHOWS
The Dirty Blues ShowDirty (or bawdy) blues is a type of music from the 1920s-40s featuring
songs with risque lyrics. Initially sung by performers such as Bessie
Smith, Alberta Hunter, Ethel Waters and other less famous names, they
came out of speakeasies, brothels and vaudeville theatres. "Sam, the
Hot Dog Man," "My Handyman," and "If I can't Sell it, I'll keep
Sitting on it" are a few of the tunes I perform as a duo with pianist
George Webster. Fun, lively, with more than a touch of sexual
innuendo, a great night out with a partner or group of friends."A cross between Bette Midler, Joan Rivers and every single female
wild child you have ever met from the vaudeville scene!"
Nikki Lamborn, Never the Bride"The audience was rapturous."
Rose Rouse, writer
If they could see me Now: the Words & Music of Dorothy FieldsWho hasn't sung along to "Hey, Big Spender"? This show is a unique
opportunity to hear the songs of lyricist and librettist Dorothy
Fields, who wrote the words "I Can't give you Anything but Love" and
"A Fine Romance," amongst many others. Over more than 40 years, she collaborated with Jerome Kern (The
Way you Look Tonight), Jimmy McHugh (Sunny Side of the Street, I Can't
Give you Anything but Love) and Cy Coleman (Hey Big Spender). This
warm musical reinstates Fields firmly centre stage.
Director: Melinda Hughes"Accompanied by seasoned West End music director Paul Maguire, Noble portrayed her subject with an irresistible earthy charisma, recounting Fields' fascinating life along with some career highlights (and lowlights). Her beguiling matter-of-factness brought warmth and genuine fondness from the rapt audience. " Cabaret Scene
Contact
Want to learn more about us or book an upcoming event? Then get in touch and send us a message. We're happy to speak with you.Email: suzannenoblemail@gmail.com
---